If you have ever tried your hand at content creating, or maybe tried to record a presentation for your meeting, you already know how crucial is the role of screen recording and video editing software. I recently tried the Wondershare DemoCreator which truly is a lifesaver for those who want to record gameplays or create tutorials to publish online.
The intuitive interface of Wondershare DemoCreator makes it easy for everyone to record a clip and capture the system sound, microphone, or webcam according to your needs. Besides, it also lets you set the resolution before recording to ensure the videos are made in high quality.
Features of Wondershare DemoCreator
Let me discuss all the handy features of this software in brief:
1. Record Computer Screen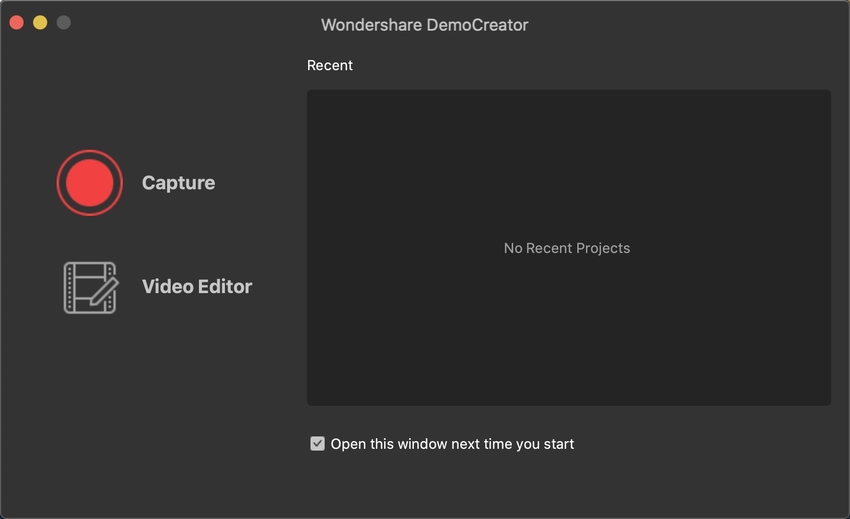 It is the perfect PC screen recorder for teachers, office staff, bloggers, and gamers to create their video projects with ease. You can record your on-screen presentations, demos, tutorials, running games with system audios, and keyboard activities.
2. Real-time Screen Drawing
You can easily write and draw on the recording screen in real-time, or use the mouse spotlight to highlight any key point on your screen clearly. This feature is highly useful for tutorials, training courses, and presentation meetings.
3. Capture Web Camera
Apart from screen recording, sometimes it is necessary to capture web camera footage too — especially for online tutorials and gameplays. The best part is that you can choose your preferred resolutions and frame rate before recording it.
4. Record System and Microphone Sound
This computer screen recorder software records the system audio by default. But you can choose to disable the system audio if you don't want it. DemoCreator screen recorder is highly compatible with most USB webcam built-in mics and standalone microphones, which makes it easy to record the audio input.
5. Edit recorded videos with interactive effects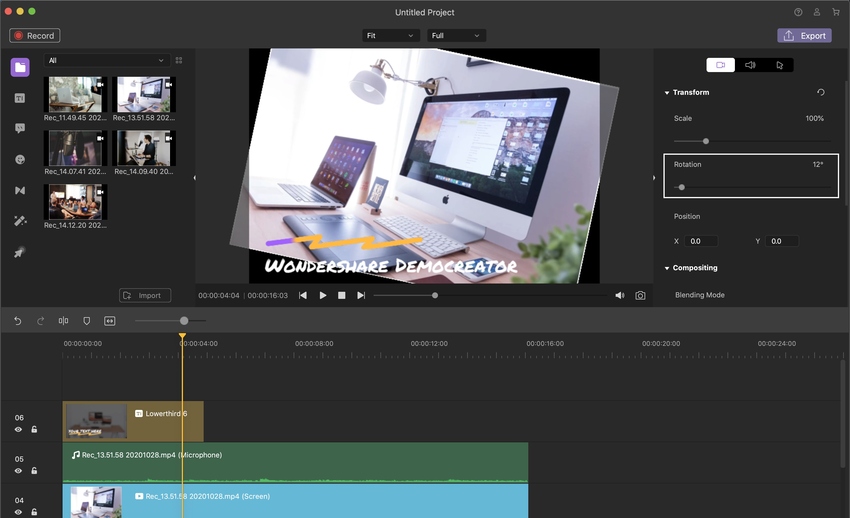 After selecting the target area, set a frame rate, and start recording your screen, microphone or webcam simultaneously or separately. After the recording part is over, you can crop videos, change the speed, and add annotations to bring your ideas to reality.
Other notable features:
Customize Screen Capture and Frame Rate: Set a custom screen size and frame rate before recording
Game Enhanced Recording Mode (for Windows only): Detects the gaming apps on your computer automatically
Mark Recording Nodes: You can mark important recording nodes accurately for further editing
Transitions: Stunning transition effects, such as dissolve, erase, evaporate, and more for a smooth experience
Green Screen Effects: Replace parts of your video with green screen backgrounds to take your project to a new level
Export Videos In Different Format: Export files to MP4, MP3, or MOV and also adjust your video's resolution, frame rate, bitrate, and other settings.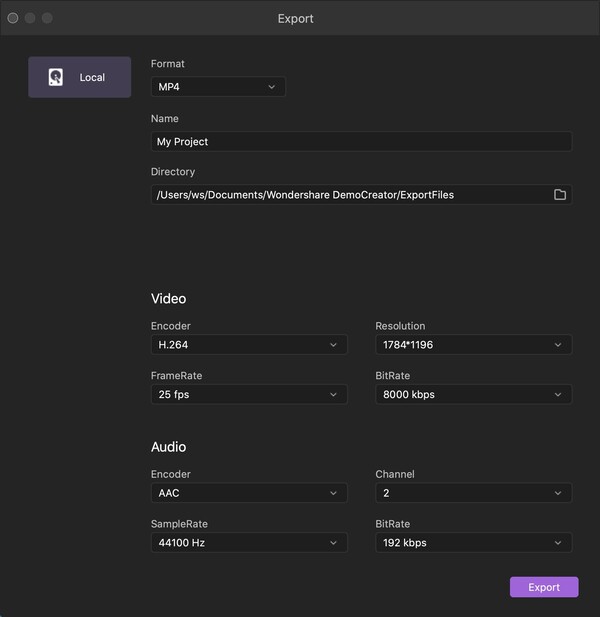 PC Requirements to Run Wondershare DemoCreator
DemoCreator is most compatible with systems matching these specs:
Windows:
Supported OS: Windows 7/Windows 8/Windows 10 (64-bit)
Processor: Intel i3 or better multicore processor, 2GHz or above
RAM: At least 3GB of physical RAM (8GB required for HD and 4K videos)
Screen Resolution: 1366*768 or better
Disk: At least 2GB of free hard-disk space for installation (SSD-Solid State Disk recommended for editing HD and 4K videos)
macOS:
Supported OS: macOS v10.15(Catalina), macOS v10.14(Mojave), macOS v10.13 (High Sierra)
Processor: Recommend Intel i5 or better multicore processor, 2GHz or above
Memory: 8 GB RAM (16GB required for HD and 4K videos)
Graphics: Intel HD Graphics 5000 or later; NVIDIA GeForce GTX 700 or later; AMD Radeon R5 or later
Disk: At least 10GB of free hard-disk space for installation (SSD-Solid State Disk recommended for editing HD and 4K videos)
Pricing
You can try Wondershare DemoCreator for free but the edited videos will contain watermark. Apart from that, all the features in the trial version of Wondershare DemoCreator is the same as the full version. To remove watermark from the exported videos, you can opt for the paid version:
Monthly Plan: $9.99 $6.99
Annual Plan: $29.99 $23.99 /Year
Perpetual Plan: $59.99 $44.99 One-time price for 1 PC
Why Use Wondershare DemoCreator?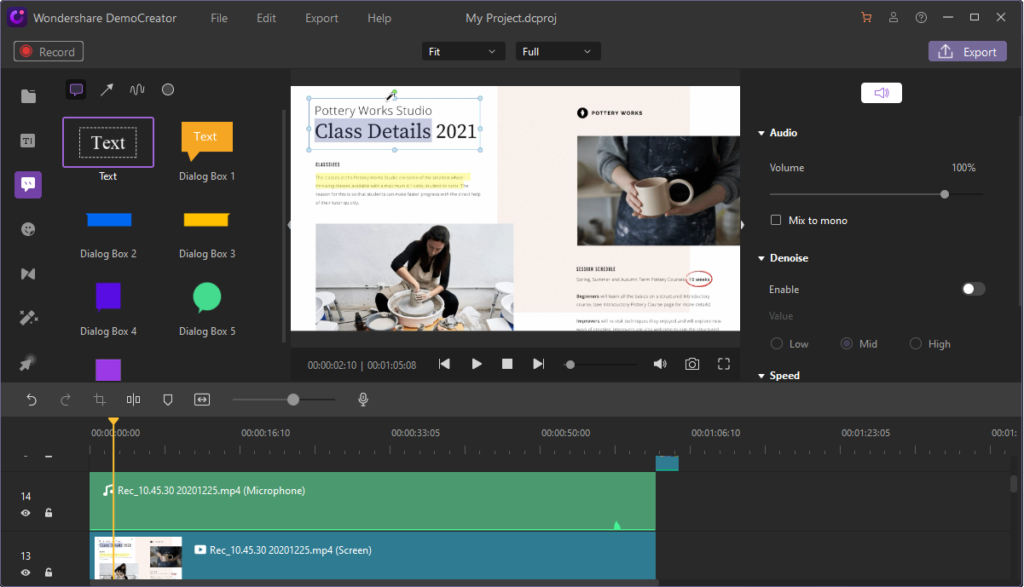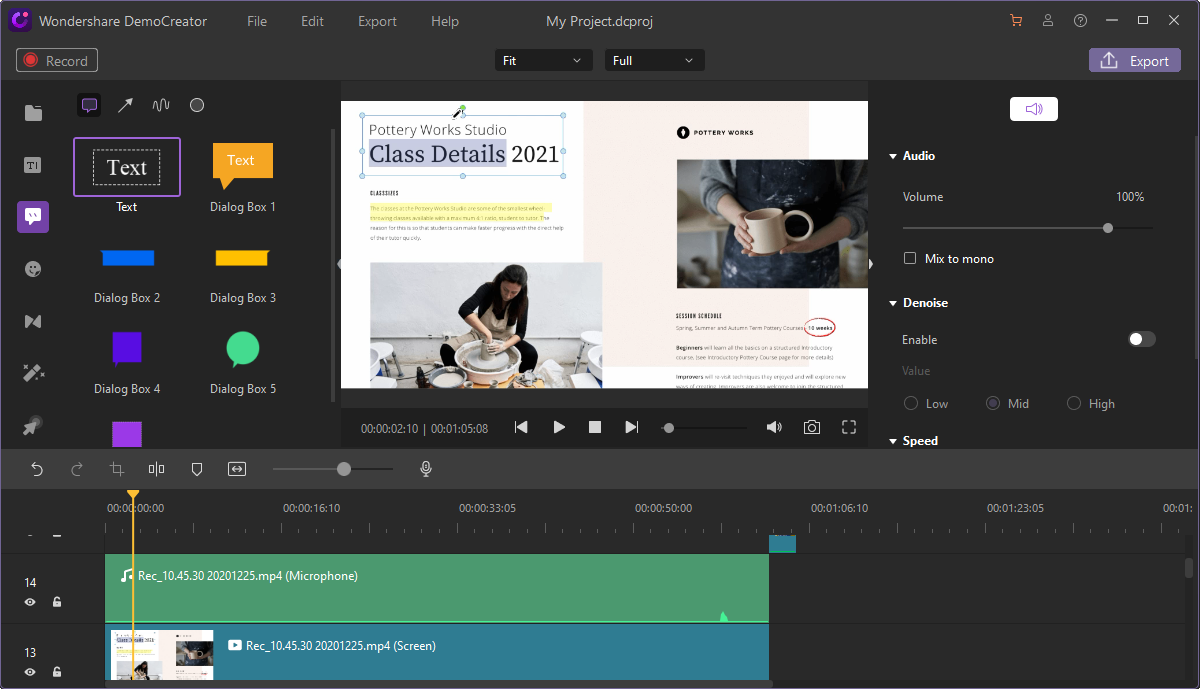 What I really like about Wondershare DemoCreator is there's no limitation on the recording length. However, note that the recording could be limited by the capacity of free drive space where you can save the recorded files. It also lets you share your videos directly on YouTube or save the video locally and share it on other platforms.
I'd recommend this software for users who are trying to create videos for online classes or gameplay videos to capture the best moment in a game, add narrations and reviews, and share their gaming experiences with the world.
If you are unsure whether you should invest in this software, do try out the free version for more clarity.
The post Wondershare DemoCreator Makes Screen Recording & Video Editing Easy appeared first on Fossbytes.