Instant messaging apps have made our lives easier than before. Conveying what you want to say to a person or group is just a matter of a few seconds, thanks to the internet.
But what about places where there is no internet? What if you're stranded in a remote location, or worse, the authorities have ordered an internet shutdown?
That's where offline messaging apps come in. When installed on multiple smartphones, some of these apps create a mesh network in remote areas with no cellular connectivity. That way, a message sent from one device can hop over multiple devices and reach the receiver's device.
Here's the list of offline chat apps that don't require WiFi or even an internet connection
Important: These apps are meant to work without the internet. If possible, install and setup these apps before going to a location where there is no network access.
Best Offline Messaging Apps For Android And iOS (2020)
1. Bridgefy
The offline messenger Bridgefy uses the phone's Bluetooth radio to establish a connection with other smartphones running the app. Once set up, the app will let you talk to Bridgefy users within a 300-feet radius from you. However, the recipient needs to be on your contact list.
You can send direct end-to-end encrypted messages to a single person or create a group to talk to multiple people at once. You can use this app to transfer images without an active internet connection. You can use the app without a user account but getting your phone number verified can speed up user discovery.
Bridgefy also comes with a Broadcast mode that lets you send messages to all the users nearby at the same time. This feature also work for the users who are not on your contact list. Bridgefy is the best texting app that works without WiFi or data.
Download Bridgey for Android, iOS
2. Meshenger (Link to F-Droid)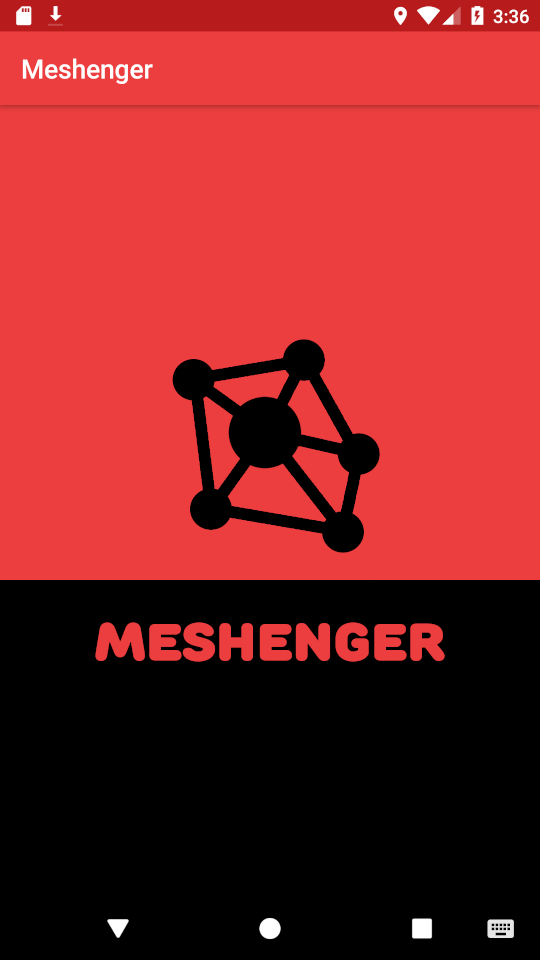 Meshenger is yet another free offline messaging app that can help you out at times when there is no internet. You can use this open-source app for free calling and texting without needing WiFi or data.
You can simply scan each others contact QR-Code and start with free calling or texting. All the private messages are encrypted in this app as well, so no one knows what you're talking about. The app features a night mode and an option to backup the.
One big downside of this offline texting app is that both parties should be on the same local network. On the bright side, you don't need to sign up to start with Meshenger.
Download Meshenger for Android
3. Briar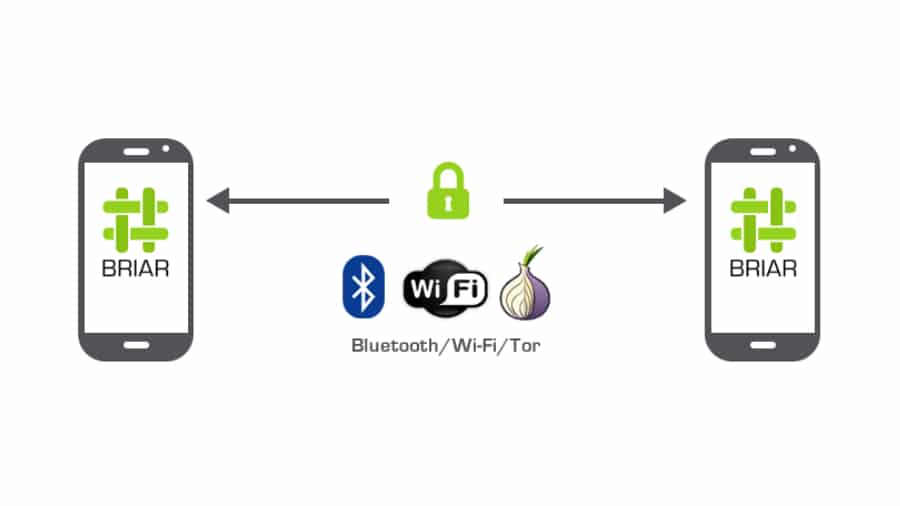 Like Bridgey, Brair is another free offline chat app without phone number verification for off-the-grid messaging. You just need to enter your name, set a password and you're ready to send text messages without internet or cellular connectivity.
Briar lets you send messages via the internet but works as a great Bluetooth texting app when required. To add new contacts, you can scan the QR code on another person's device which eliminates the possibility of an unknown person connecting with you.
It also provides a shareable link to add contacts that are not in your physical vicinity. In addition to messaging, this open source app lets you create forums for asking questions, and create blog posts without leaving the app.
Download Briar for Android
4. Two Way: Walkie Talkie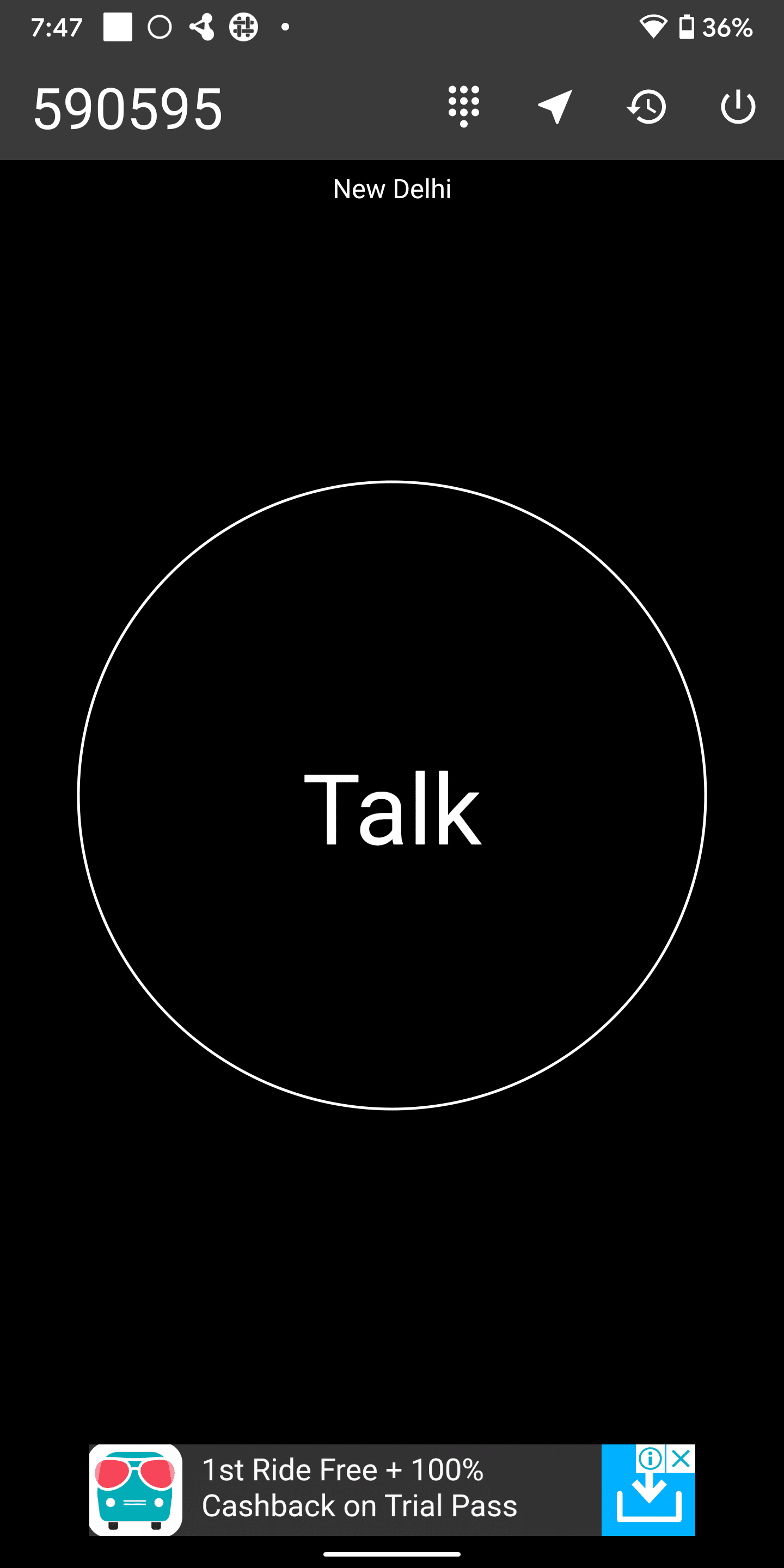 An easy setup process is what you get with this offline communication app that turns your phone into a live walkie-talkie. That's because the Two Way doesn't ask for an email account or phone number.
You just need to tune in to a random channel and share that with your friends. After that, simply press and hold the Talk button and say your line when it turns green. The other person has to do the same.
A couple of things you shouldn't expect here is encryption and privacy. The walkie-talkie communication is open and if anyone coincidentally enters the same channel number on their device, they can listen to your conversations.
Other than that, the app is a simple solution for people who are stuck in natural disaster situations, or trekking in scarcely populated mountains.
Download Two Way for Android, iOS
5. Rumble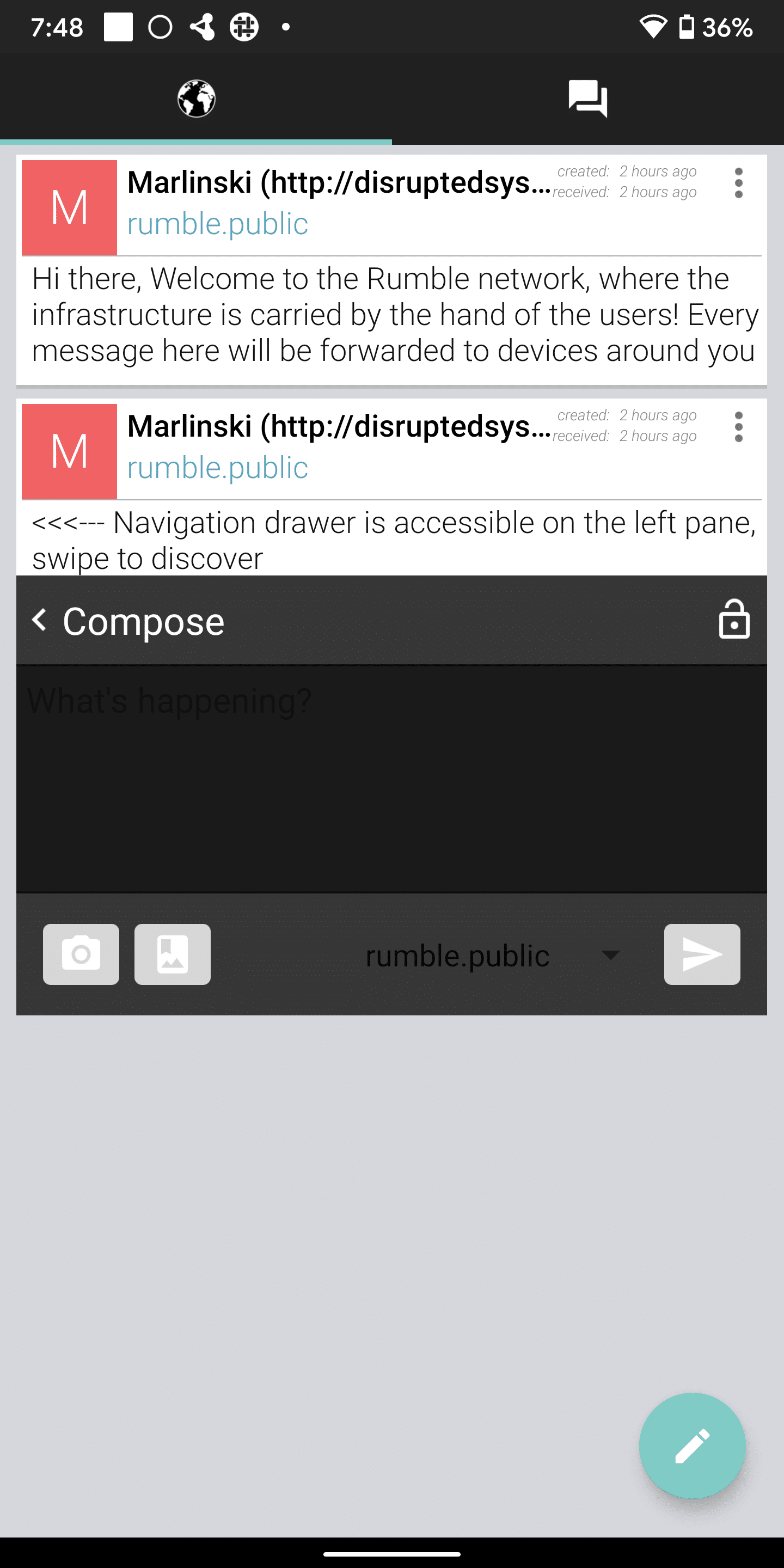 The free and open-source app Rumble promotes itself as a completely off-the-grid micro-blogging application for communities. It can be of great use for those who want to avoid a government shutdown or surveillance of the internet.
After establishing a connection over WiFi or Bluetooth, Rumble lets users chat freely and share images without using a cellular network.
The only downside for some users is that the app hasn't been updated in a while. Still, it efficiently manages to get the job done.
Download Rumble for Android (Link to F-Droid)
6. Serval Mesh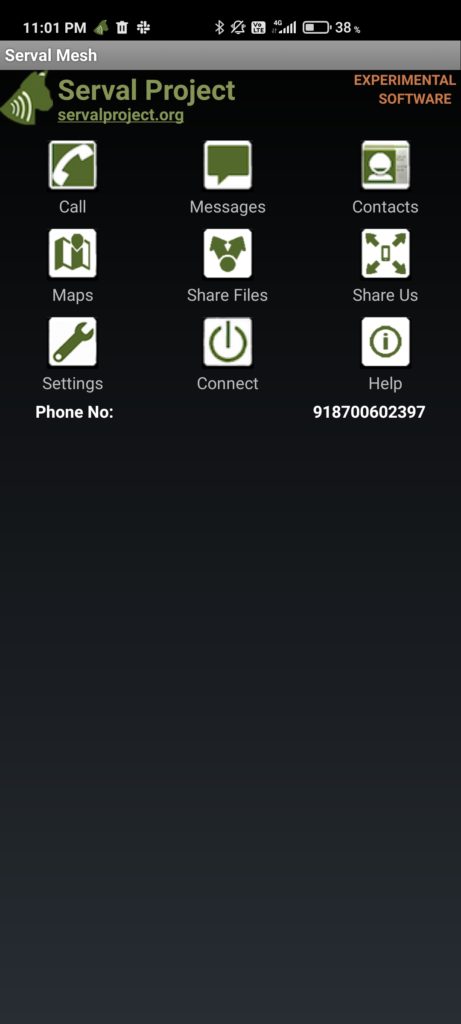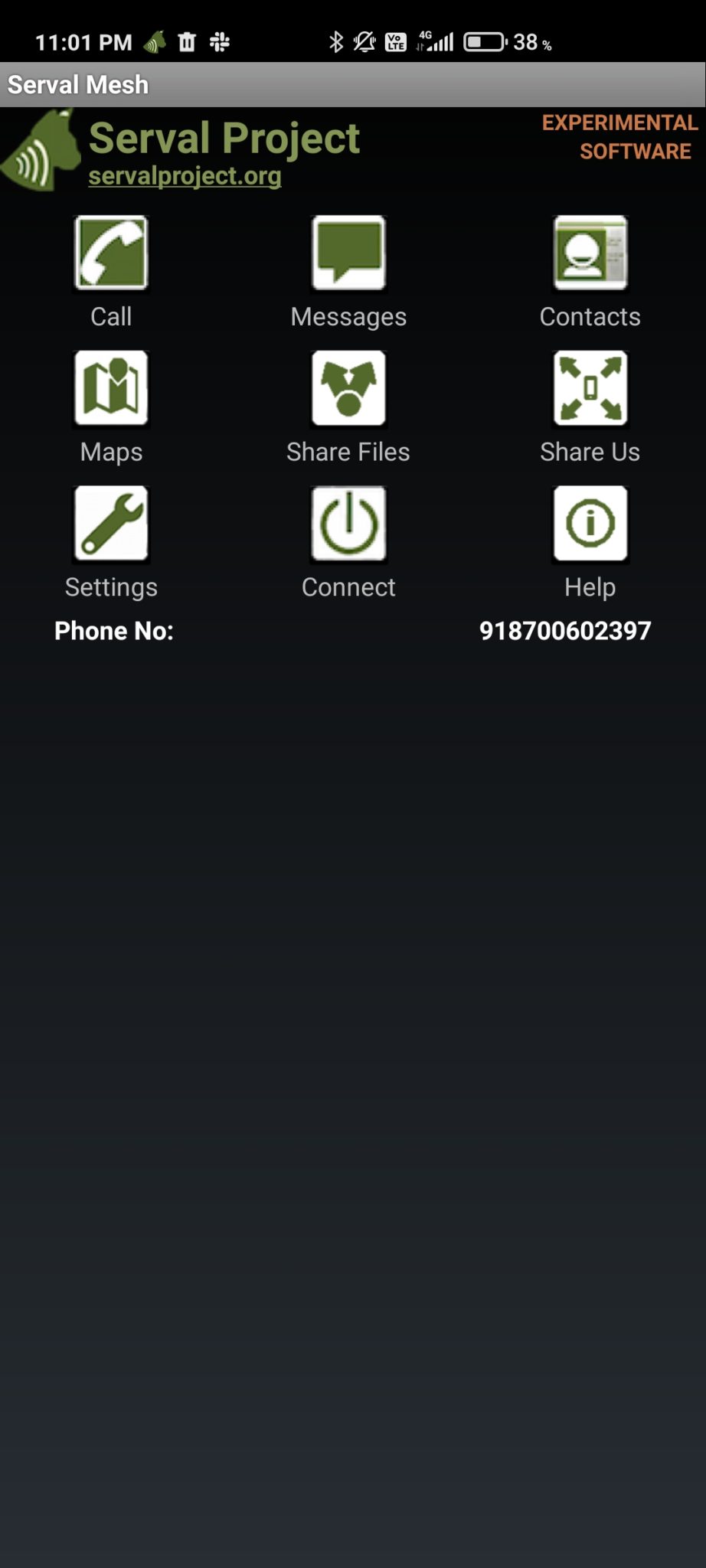 Serval Mesh is another open-source offline chat app that you can use without internet. The app uses Bluetooth and the phone's Wi-Fi to communicate with other nearby devices.
Once the recipient is connected to you on the mesh network, you can have free calls, free messaging, and share files.
One huge problem with Serval Mesh is that a new version of Several has not been released for the past three years. In other words, the project is no longer maintained by the developers. However, you can still use it for offline messaging.
Download Several Mesh for Android (Link to F-Droid)
So these are some offline messaging apps that can get you through the internet shutdown in India or during a natural disaster. And let's just not consider only the negatives, you can use these Bluetooth texting apps and walkie-talkie apps when you're hiking with your friends on a distant mountain.
If you have any suggestions to make, don't forget to drop your thoughts in the comments.
The post 6 Best Offline Messaging Apps For 2020: Send Texts Without Internet appeared first on Fossbytes.