When it comes to cord-cutting due to the constant leaps in the cable bill, the first thing that comes to our minds is Netflix or some other movie streaming website. I understand that Netflix, a flag-bearer of the anti-cable movement, has become the gold standard of quality content and seamless cross-device experience. Still, it falls short when looking for regular TV channels — the local cable TV channels which let you consume news content, sports events, etc.
This is where services like Sling TV, Hulu, Direct TV, and YouTube TV come into the picture. They provide services like cloud DVR, multiple viewing sessions on the same account, and an easy-to-access format of online access, etc.
What is YouTube TV?
YouTube TV is a paid live TV service that gives you access to more than channels. You can use the service to watch the programs on cable and sports channels as they air. Further, it also includes on-demand movies from major networks, YouTube videos, and YouTube originals.
Since it's a product from YouTube, you can obviously watch TV on Android phones, tablets, and web browsers. Further, YouTube TV channels can be streamed to bigger screens via Android TV, Amazon Fire TV, Chromecast, Roku, Apple TV, and other smart TVs.
What TV Channels Can I Watch On YouTube TV?


Before we dive deep into the nitty gritties of YouTube TV, we must look into what TV channels YouTube offers. If it can deliver almost everything you expect from a cable TV alternative, it makes sense to explore the prices and its competitors.
YouTube TV Channels In The U.S.
ABC
ABC
CBS
FOX
NBC
ABC News
ACCN
AMC
Adult Swim
Animal Planet
BBC
BBC World News
BET
BTN
Bravo
CBS Sports
CNBC
CNBC World
CNN
Cartoon Network
Cheddar 
CMT
Comedy Central
Comet TV
Court TV
Cozi TV
Discovery
Disney
Disney Junior
Disney XD
E!
ESPN
ESPN 2
ESPN U
ESPNEWS
FOX Business
FOX News Channel 
FS1
FS2
FX
FXM
FXX
Food Network
Freeform
Golf Channel 
HGTV
HLN
IFC
Investigation Discovery
LAFC
MLB Game of the week
MLB Network
MSNBC
Motortrend
MTV
MyNetworkTV
NBA TV
NBC News Now 
NBC Sports
NBC Universo
NBCSN
NBCLX
NECN
NESN
NatGeo Wild
National Geographic
Newsy
NFL Network
Nickelodeon
Olympics Channel
OWN
Oxygen
Paramount Network
PBS
PBS Kids
POP
SEC ESPN Network
SNY
Smithsonian Channel
StartTV
SundanceTV
SyFy
TBS
TCM
TLC
TNT
TYT
Tastemade
Telemundo
Tennis Channel
The CW
Travel Channel
TruTV
TV Land
USA
Universal Kids
VH1
WE TV
YouTube Originals
YouTube TV Add-on Networks
Acorn
AMC Premiere
Cinemax
CuriosityStream
EPIX
HBO
HBO Max
NBA League Pass
Showtime
Shudder
STARZ
Sundance Now
UMC 
YouTube TV Sports Plus
Sports Plus Add-on For YouTube TV
NFL RedZone
Fox Soccer Plus
MAVTV
Stadium
Fox College Sports
TVG 
GOLTV
YouTube TV vs Hulu + Live TV Comparison
YouTube TV
Hulu + Live TV
85+ Channels
65+ Channels
Unlimited cloud DVR storage
$9.99/month extra for 200 hours DVR
3 streams per account
2 streams per account
6 users per account
6 users per account
Channels like BET, Comedy Central, MTV, PBS, Nickelodeon included, which aren't in Hulu + Live TV
Original Hulu programming included with award-winning shows like The Handmaid's Tale
NFL, NBA, and MLB networks included
League networks not included
$64.99/month
$64.98/month with DVR
$54.99/month without DVR
Which one of these suits you the best? Let us know in the comments.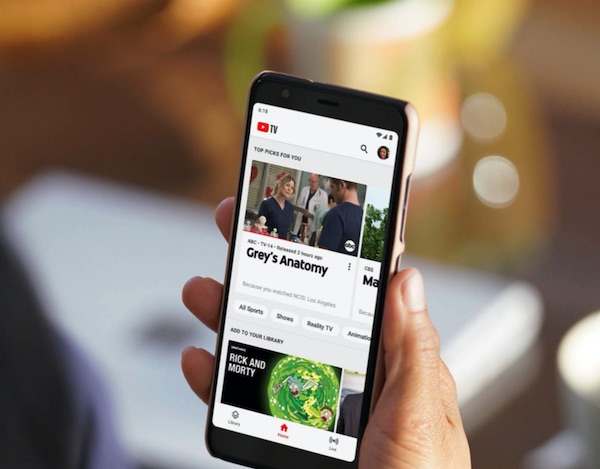 Which YouTube TV channels are available in my area?
While the service is available throughout the States, the availability of YouTube TV channels in your area might differ. To ensure that you'll get the channel before signing up, you need to visit the link below and enter your zip code.
How do I request a channel to be included in YouTube TV?
Since the availability of TV channels varies as per your region, Google has offered a way to gather suggestions. You can fill the form using the link given below to request a missing channel in your area.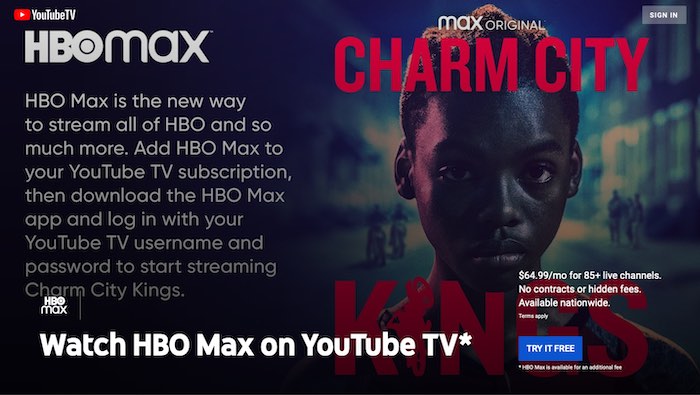 Manage playback region and watch while traveling
Since the services of YouTube TV and channels offered by it vary as per your region, you need to share your zip code with Google. Using your device location, YouTube TV further confirms the same and lets you watch the available content.
But what if you need to move to another location and get the updated channel list? In that case, Google lets you change your YouTube TV area 2 times a year. Further, you need to use the service at least 1 time in your home area every 3 months if you travel frequently and want to watch YouTube TV on the go.
However, to watch any Major League Baseball (MLB) content while traveling, you need to sign in once every month from your home area.
All these settings can be changed using the link below:
More about YouTube TV
What's the catch in YouTube TV's unlimited DVR recording?
When it comes to storage space, YouTube TV offers unlimited storage — no limits at all at the time of writing. The only catch is that your recordings are valid for 9 months, and you can only watch them when you're in the States, which makes sense given the fact that the service is currently only available in the US.
How long is YouTube TV free trial?
YouTube TV usually offers a 7-day free trial. If you're lucky, you can also get a promotional offer that lets new subscribers try the service for up to 14 days.
How to get a free Chromecast with YouTube TV?
To promote its new Chromecast with Google TV and YouTube TV service, Google is offering it as a combined deal. If you sign up for YouTube TV and make one month payment between 15th Oct. and 31st Dec., Google will ship you a free Chromecast with Google TV.


The post YouTube TV Channels In 2020: Cost & Features Explained appeared first on Fossbytes.