Maintaining a bank account for saving money is cool, but have you ever imagined what an account would look like without bank or government intervention? Cryptocurrency allows you to do just that. It is based on Blockchain technology, a decentralized way of storing your money, for starters. Cryptocurrency is secure and allows you to gain total control over how you decide to keep or spend your money.
There are certainly many things to talk about Cryptocurrency, but in this article, let's talk about the new kid on the block, Dogecoin cryptocurrency, where and how it emerged, and whether you should buy Dogecoin.
What Is Dogecoin Cryptocurrency?
Dogecoin is a cryptocurrency invented by Billy Markus and Jackson Palmer in 2013. The sole reason why they created Dogecoin is, they wanted to create a payment system that is free from traditional banking fees and fun at the same time.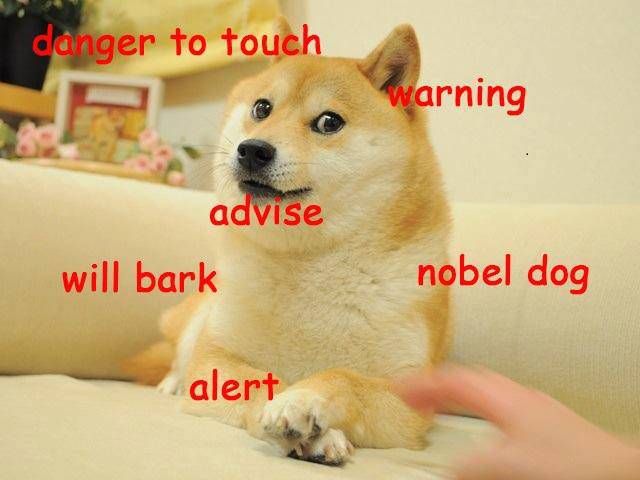 The famous dog from the Doge meme is the mascot of Dogecoin, and it's what led to the rise of its popularity. However, it was far from being called a "major success" compared to other cryptocurrencies like Bitcoin and Etherium.
It is very similar to Litecoin, but the only difference between the two is, there's a limit to how much Litecoin can be mined whereas, in Dogecoin mining, there's no limit.
How To Mine Dogecoin?
Dogecoin can be mined in two ways – in a Dogecoin mining pool or by individuals. For starters, a Dogecoin pool consists of a group of miners, and the mining is done by sharing computing resources. However, there is a fee that you'd need to pay, and the reward will also be smaller.
You needn't pay any fee for solo mining but, due to many other people mining at the same time, mining your first block could take weeks to even months, but the reward will be greater.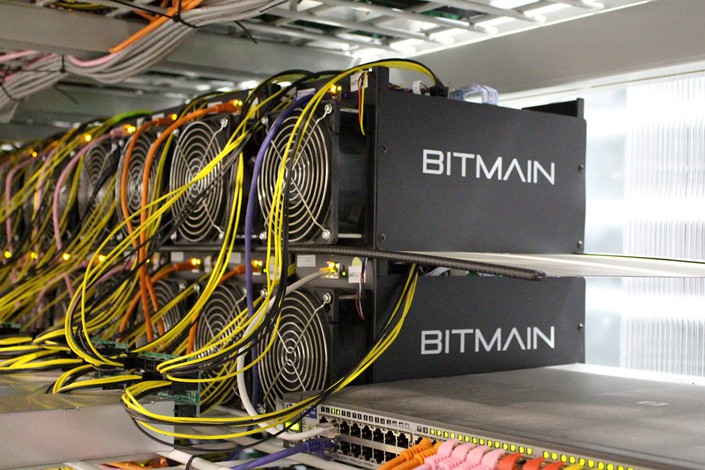 Now, before you start asking "Is my PC hardware sufficient for mining" questions, if you have an older potato PC that can't even run Windows well, you won't be able to do it. You'll need a PC with a dedicated graphics card and a capable processor alongside a mining application like MultiMiner.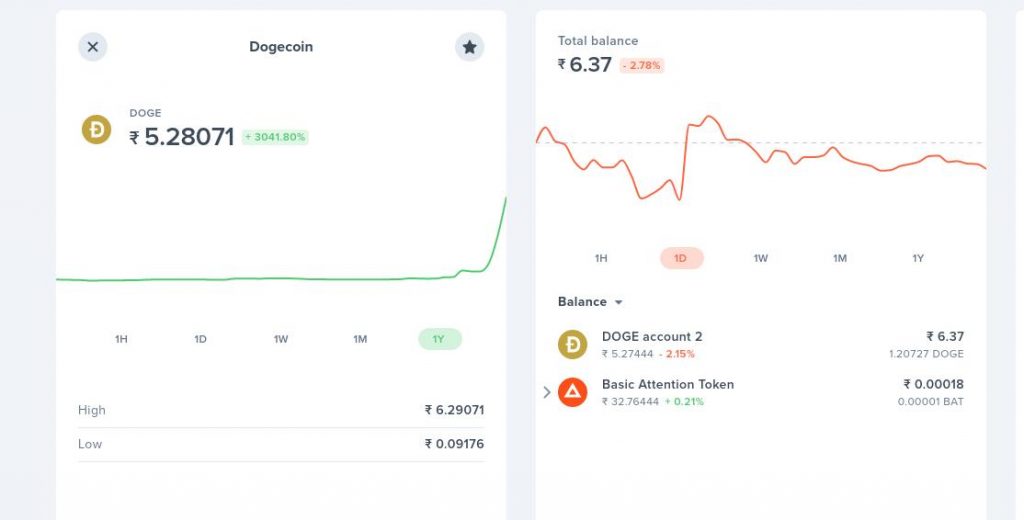 Launched at $0.00026, its price escalated to $0.00095 after 72 hours of launch. But today, thanks to Elon Musk, one of the most famous entrepreneurs, the value of Dogecoin has grown to $0.074. Enthusiasts also expect it to grow to $1 by the end of the year 2021.
The Elon Formula
Elon Musk has been an avid Bitcoin supporter. A couple of weeks ago, he tweeted, "Bitcoin is a good thing," and its value rose to $40,000/ Rs 30,00,000.
This is not the first time Elon has helped a firm or an entity grow by just one tweet. When WhatsApp pushed its new privacy policy, he tweeted about Signal, and right after that, Signal's stocks skyrocketed.
How Did Dogecoin Become Popular?
Shortly after Falcon 9's launch, he tweeted "Doge," followed by another tweet that read, "Dogecoin is the people's crypto." This led to a lot of hype, and Dogecoin news has increased ever since.
What Is The Current Dogecoin Cryptocurrency Value?
Thanks to continuous tweets from Elon, Dogecoin's market value has increased to $10 billion (Rs 73,000 crores). The current Dogecoin to USD value is $0.078/ Rs 6 but, it's still volatile.
Is Investing In Dogecoin Cryptocurrency Worth It?
Considering that the prices have gone up because of the hype, Dogecoin's price prediction is hard, and we can't really say if it'll grow above or fall below its current value. Cryptos have always been highly unpredictable, but given the circumstances of Doge, it is expected to rise for as long as the hype remains.
The chances that it will grow to $1 at the end of 2021 are very high, and it definitely makes sense to invest in Dogecoin given you already consider the worst-case scenarios.
Where To Buy Dogecoin And Other Cryptos
Here are some of the best apps that you can use to buy Dogecoin and other Cryptocurrencies.
Binance
Uphold
Trezor
Exodus
Coinbase
How To Earn Cryptocurrency For Free?
Until a year ago, I didn't know what cryptocurrency was. Then I came across Brave browser, and it was offering free BAT by referrals or pushing ads that we can later withdraw for money. The browser also had a lot going for it so, I decided to try it out.
Fast forward to this day, and I think it's among the best Chromium alternatives with a lot of extra perks. BAT, Brave's own crypto, has allowed me to learn more about cryptocurrency and how it works while earning many rewards. Hence, one of the best ways to get started with Crypto is making BAT by using Brave.
Have you invested in Dogecoin yet? Let us know your opinions in the comments section below. Do let us know if you want a comprehensive tutorial about buying crypto using the above apps.
The post What Is Dogecoin Cryptocurrency And Why Should You Care? appeared first on Fossbytes.